35998222653
Join my beautiful friend Clemen for this Gourmet Colombian Tour!
Ajiaco Santafereño is one of the most traditional soups from Colombia. A flavorful chicken soup that won't taste like any other. The guascas (galinsoga parviflora), a spice, provides a secret touch that fascinates everyone who taste it!
And for something sweet and delicioso: Torta Maria Luisa and Colombian Coffee!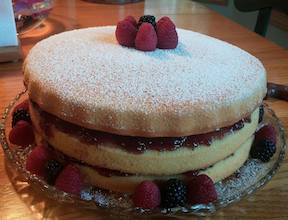 ---
An online payment or gift certificate is require to book a class and your booking must be made at least 24 hours in advance.
All classes are held in Alessandra's kitchen at 333 E. Grand Ave., Loft 103, Des Moines, IA 50309.