36738520905
Mamma Mia! Gather with us to make an Italian dish Timpano which has deep roots in Italian heritage and has graced many a Sunday dinner table.  When this masterpiece is finished, it will delight not only your eyes but your soul.
Timpano. A huge, round "drum" filled with pasta, meatballs, ragu, salami, provolone and hard-boiled eggs – all encased in a pastry, baked and unmolded. A labor of love which has been featured in the movie The Big Night and now coming to Cooking with Alessandra featuring local home cooks Nancy and Frank Bodine ~ please join us ~ Alessandra, Annunziata and Francesco!  Buon Appetito.
Gift Certificate no accepted for this class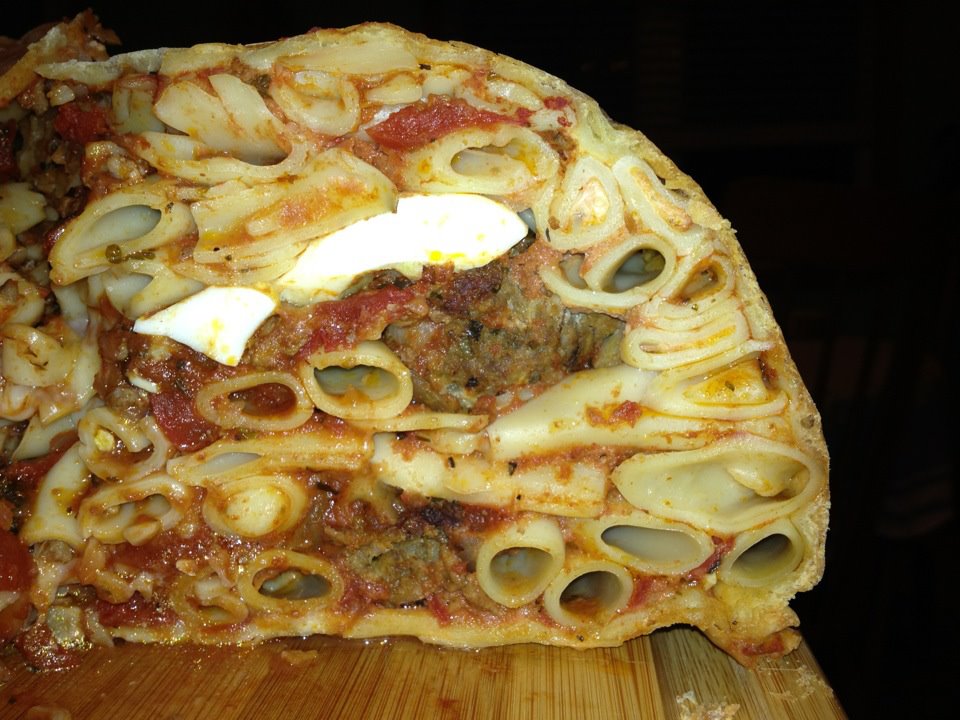 ---
An online payment or gift certificate is require to book a class and your booking must be made at least 24 hours in advance.
All classes are held in Alessandra's kitchen at 333 E. Grand Ave., Loft 103, Des Moines, IA 50309.