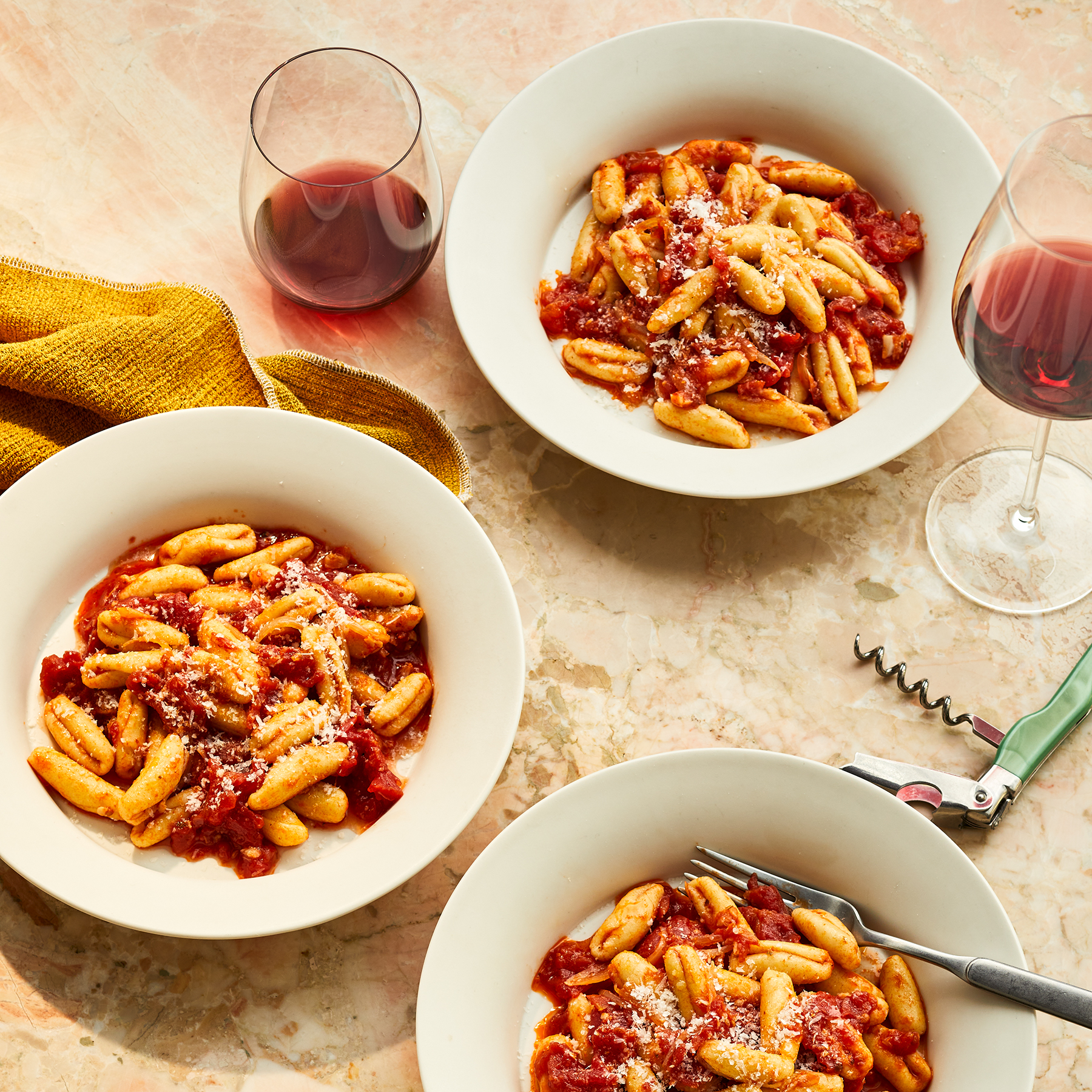 Homemade CAVATELLI with meat Sauce/ August28th
You are going to make your own delicious Cavatelli made with original ingredients! Simple and delicious.
Let's topped with a classic meat red sauce or…if you don't like meat with butter and Parmigiano.
Bring your wine! Make new friends! Eat good Pasta!
Cavatelli is a small shell shaped pasta that has slightly rolled-in edges. The name cavatelli is sometimes found associated with pasta that is similar in shape to casarecci, only shorter in length, but most often it refers to the small shell shaped pasta. It is a good pasta to serve with thick, chunky sauces, meat sauces or in salads requiring a pasta that will hold sauces and dressings.
IMPORTANT: Please, please, please, please, please, read CAREFULLY the cancellation policy before to reserve your spot.
You can find the cancellation policy at the bottom of the Cooking Classes Page. Grazie Mille
Parking

 

is available on the street close to the store. There are 2 big parking garage in the East Village as well.
The store is situate on East 4th, on street level, across from Stick's (so don't go inside the building).
– Tap water is provided in class.
Please bring any beverage you want. I have Wine glasses and openers.
Please DON'T bring any extra food to class. You are going to prepare something that will be enough for dinner.

 

While we explain the class you can nibble the focaccia bread that you will find on the table.
Let's have fun!!!!!
Sold out!