About
Alessandra
I was born in Italy on a warm day in July. I believe on that particular day, the sun was high in the sky, big and full of flour, eggs, tomatoes and olives. The air had the aroma of basil, rosemary, garlic and, I suspect, that my mum took me in her arms, went out in the sun, breathed deeply this air and then she kissed me. I'm sure about all that because since that moment I had the curiosity, the passion and the infinite love to cook.
That passion doesn't just stay in me, I have an unstoppable desire to share it with others. That's why I set up my cucina to be a place of learning and curiosity and, of course, mouthwatering food. The dishes I prepare and teach could be the most traditional but they always include the key ingredients of imagination and originality.
I've traveled all over the world and have found that nothing brings people together like food. We start with what our parents and family made for us and then we grow with the food that we discover, collecting tastes and flavors along the way. Now life took me to the wonderful city of Des Moines and my cooking luggage is much bigger. I have with me the taste of the great French cheeses, the firm meat of Irish salmon, the hot Mozambican Piri-piri chicken, the soft toughness of Nigerian jam bread, and the colorful Mexican chilies, tacos and tamales.
What will I put next in my infinite luggage?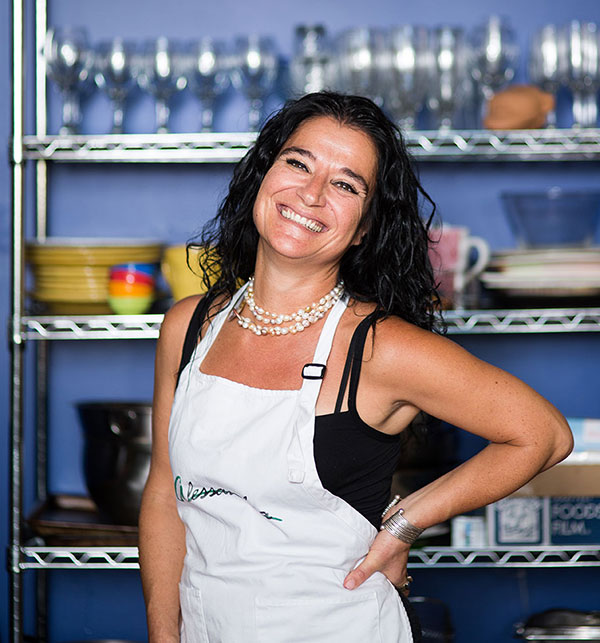 Gift Certificates
My classes make great gifts for friends or a romantic date night for couples. I offer gift certificates so you can share the gift of flavor with anyone in search of a great meal and a unique experience.