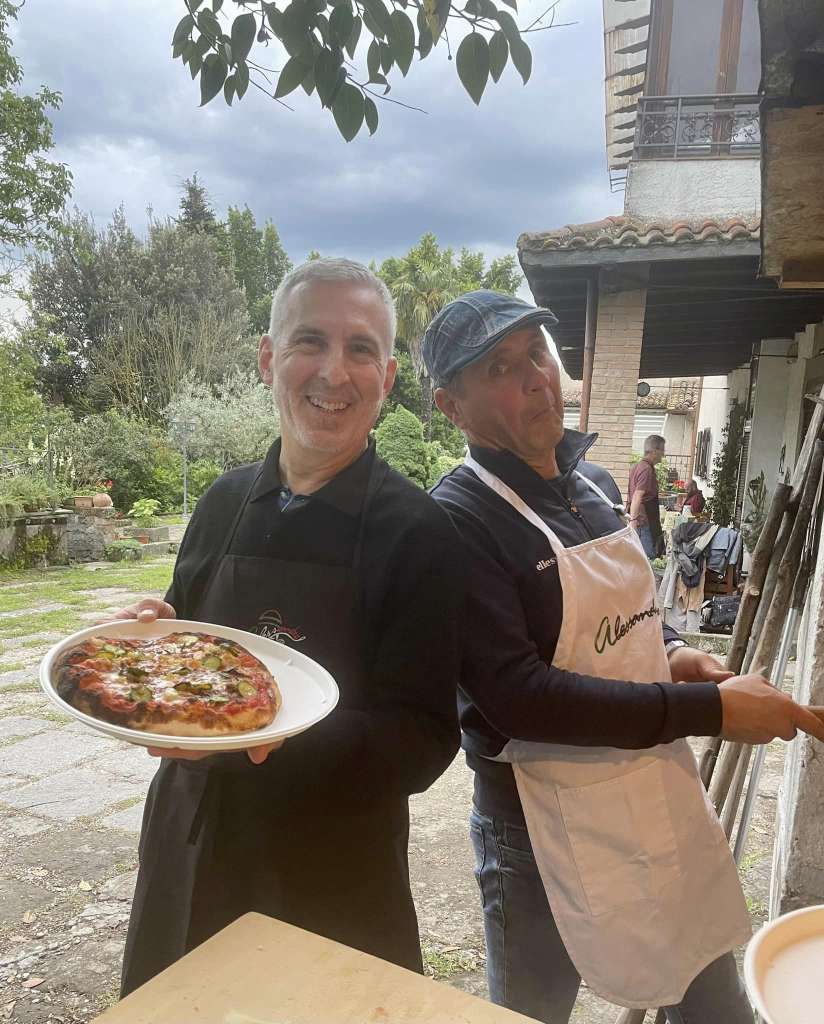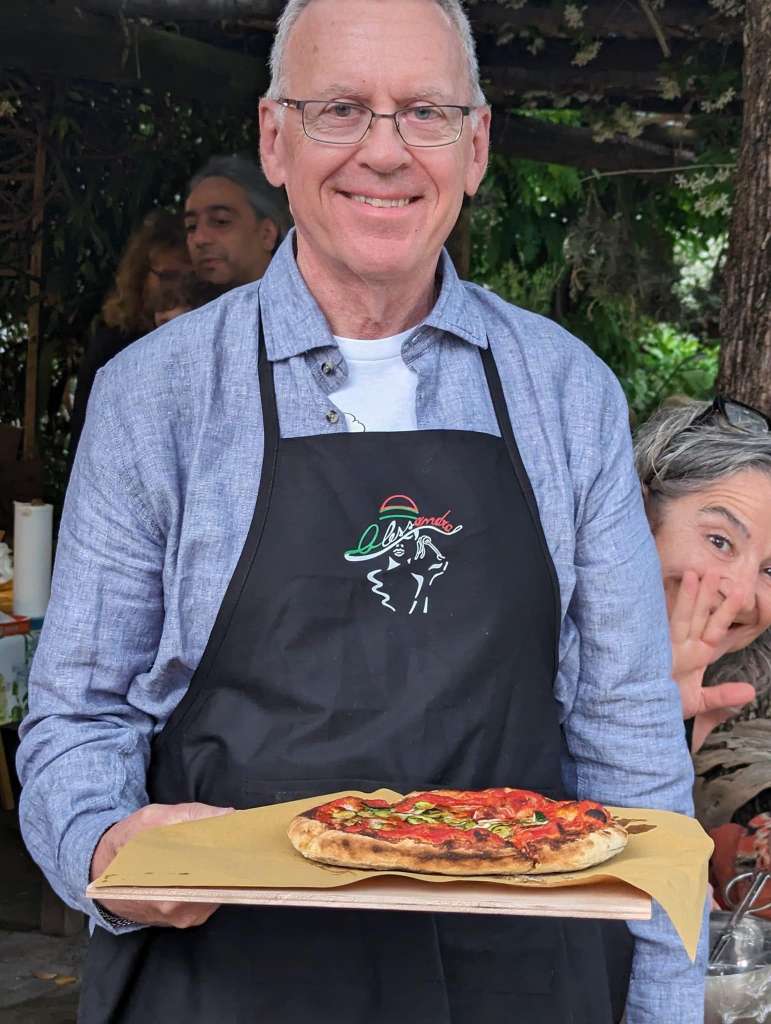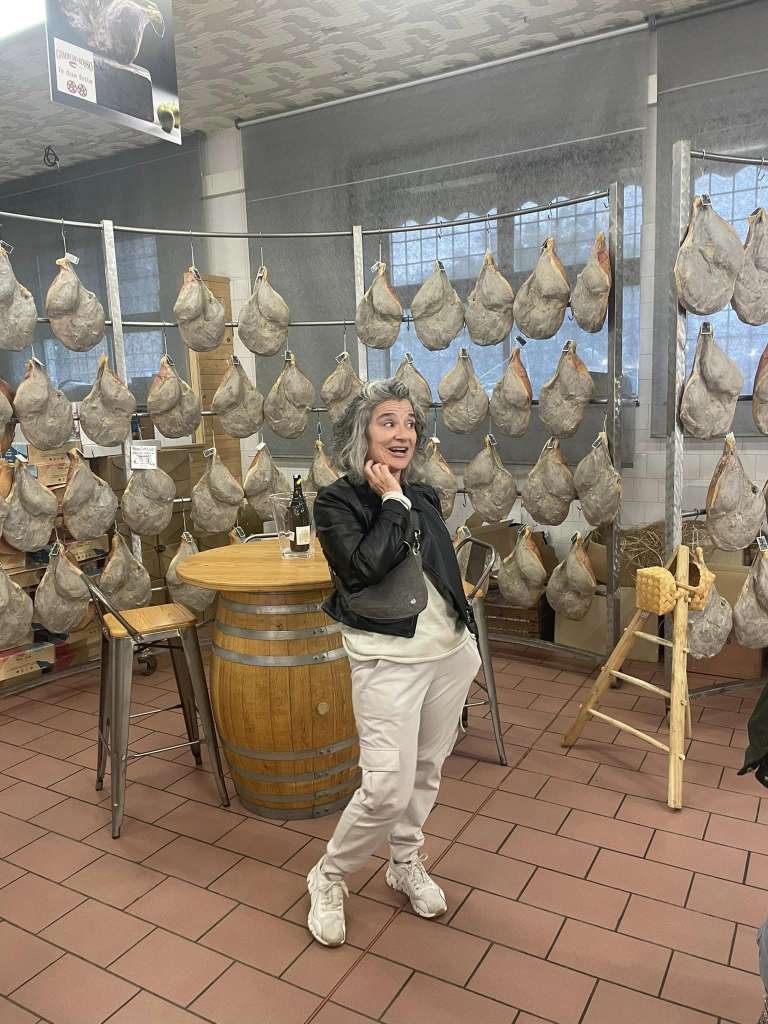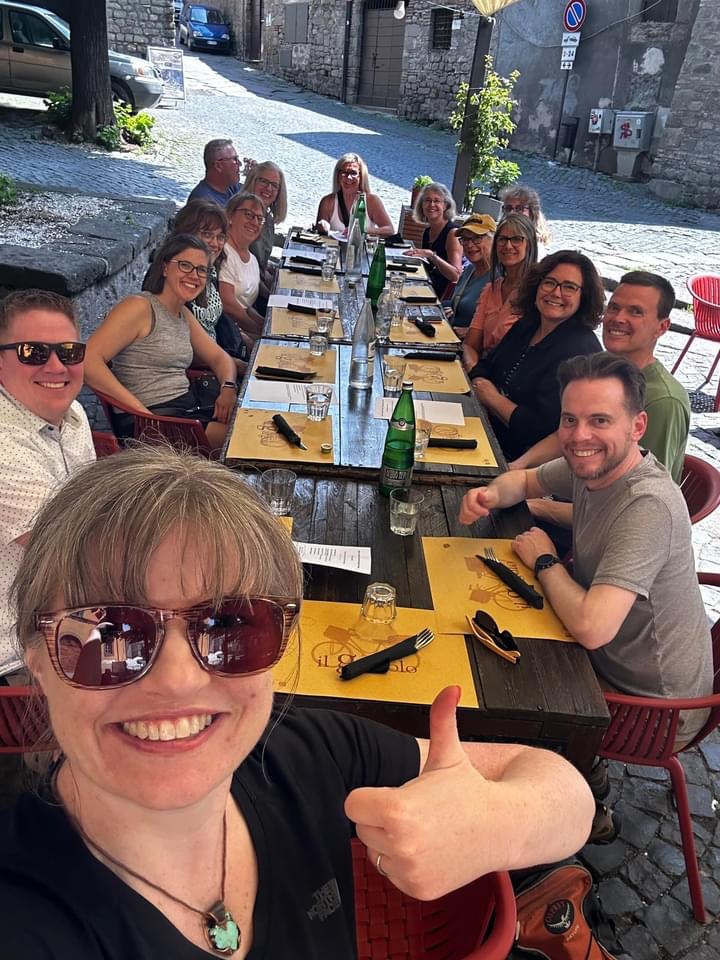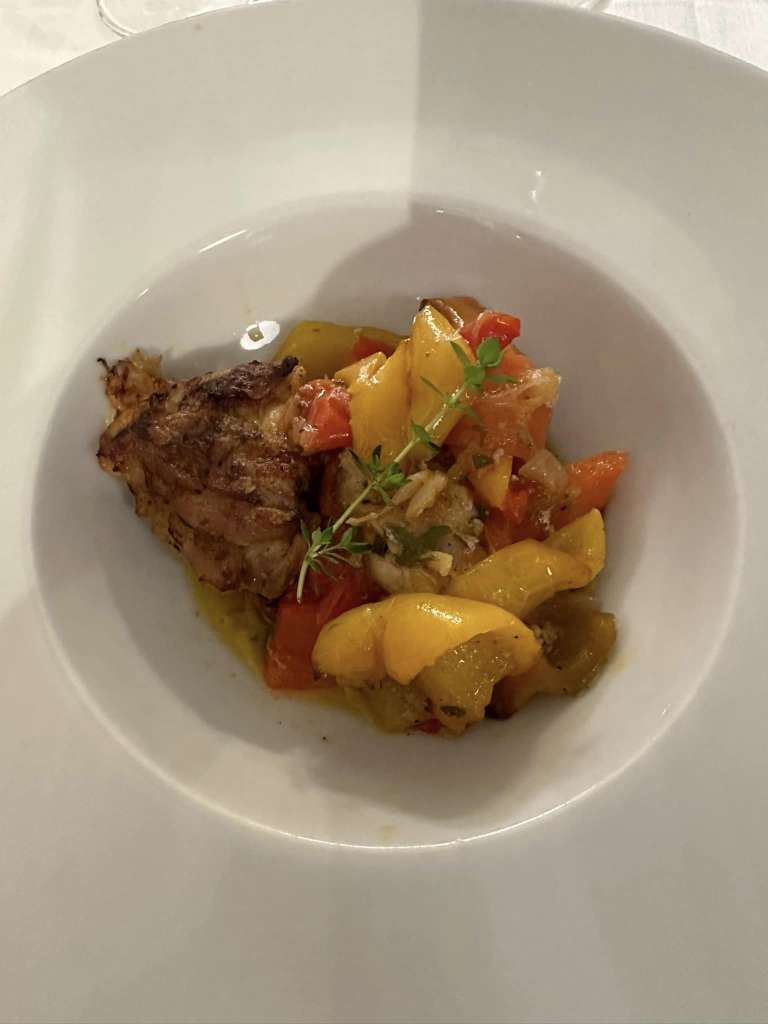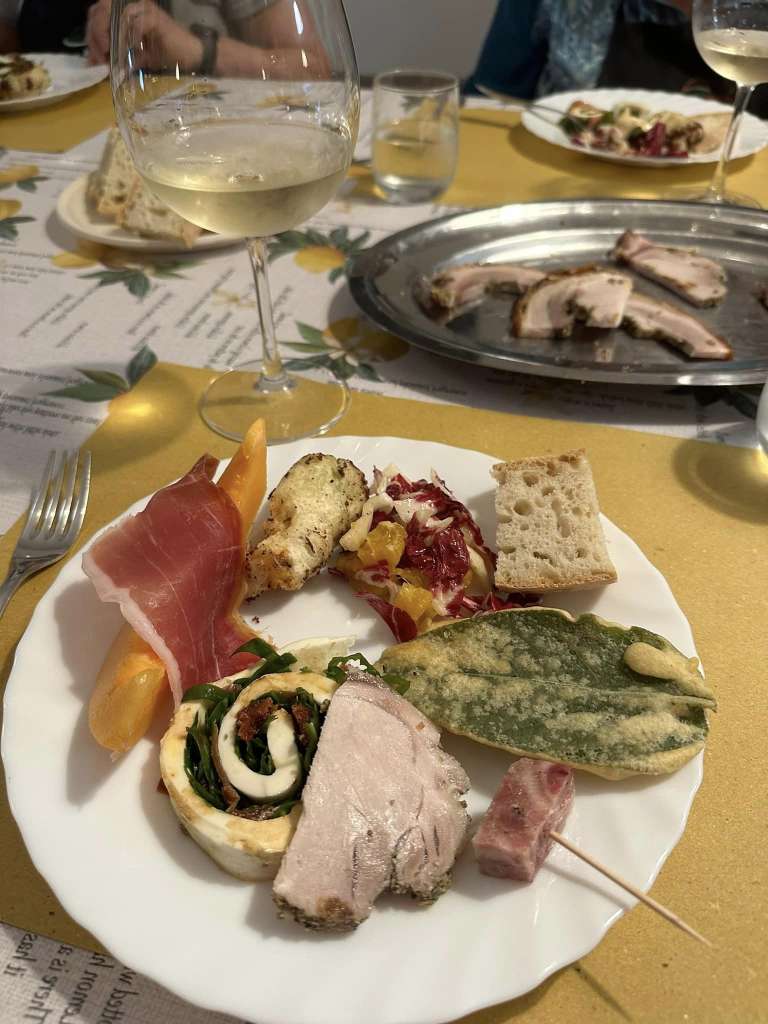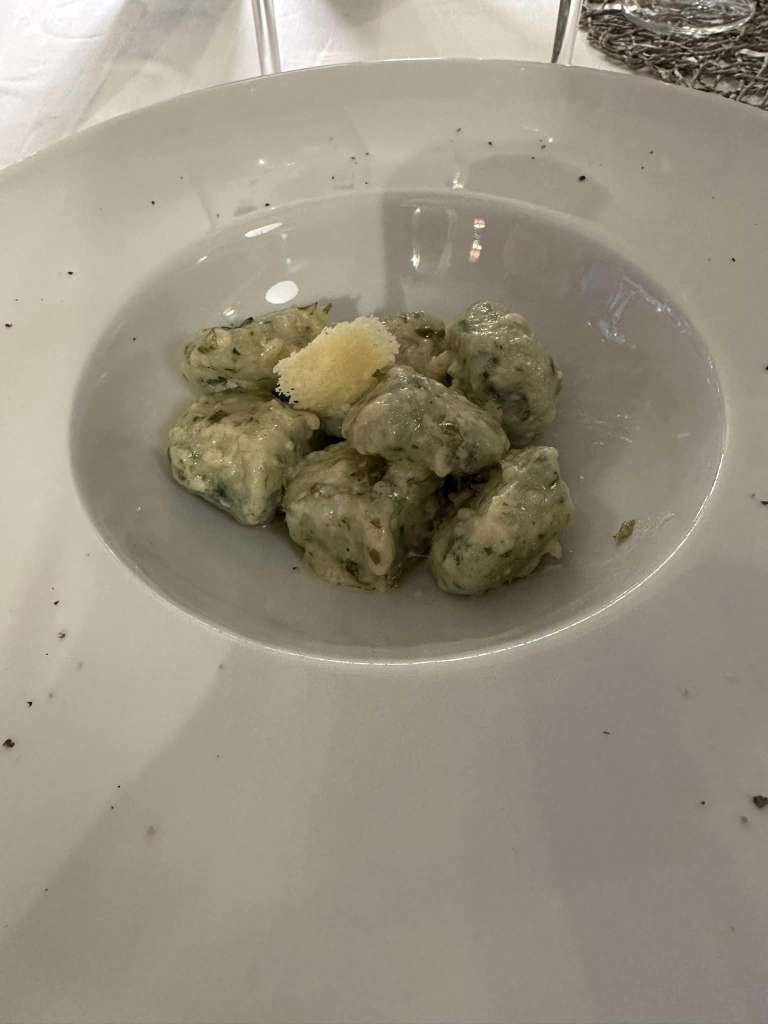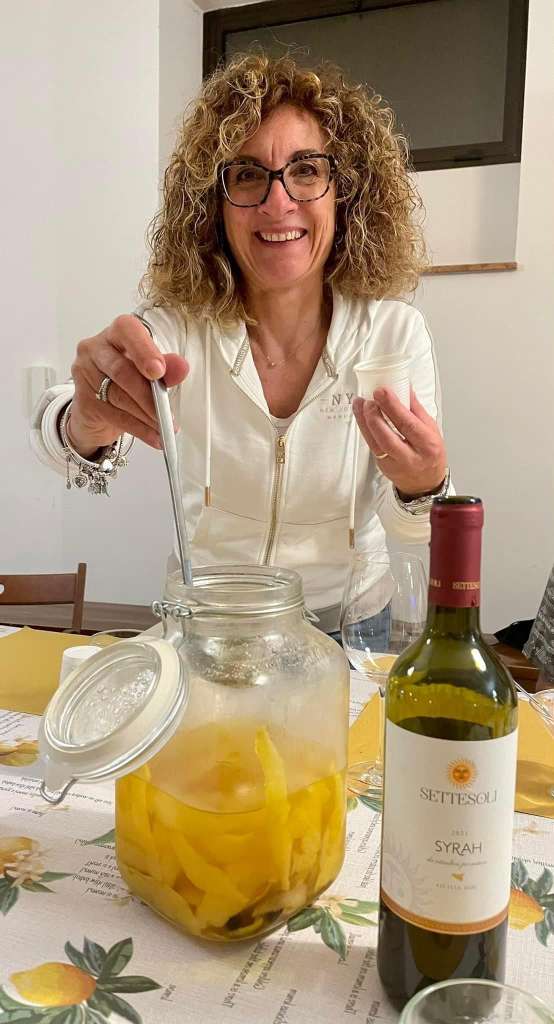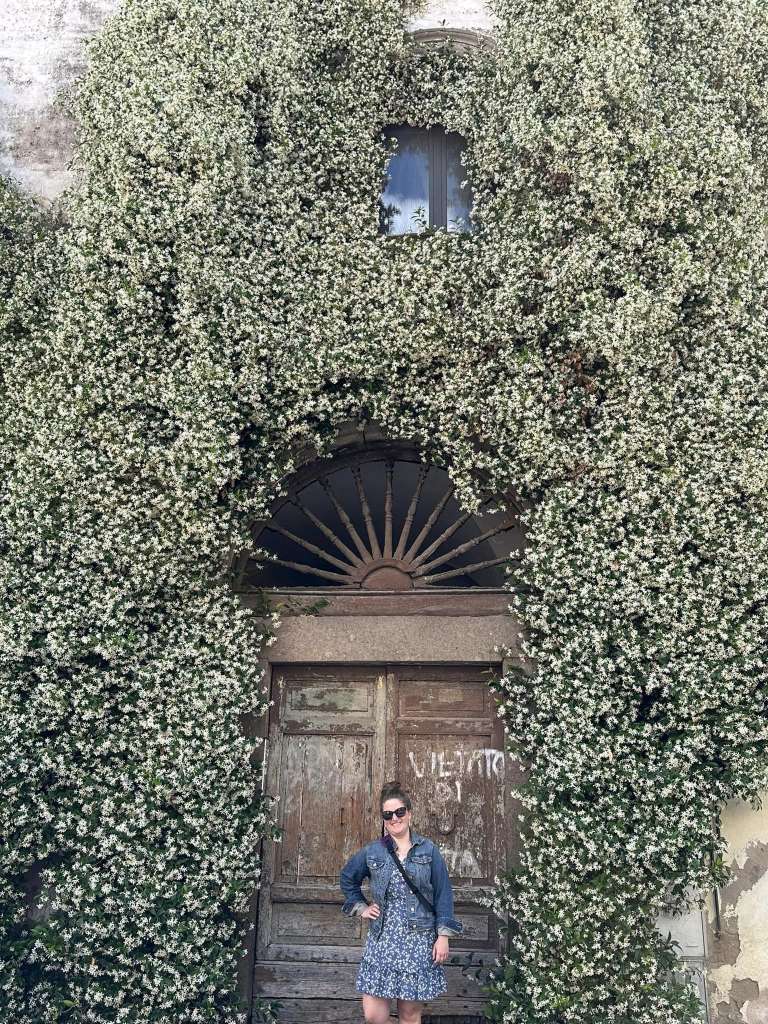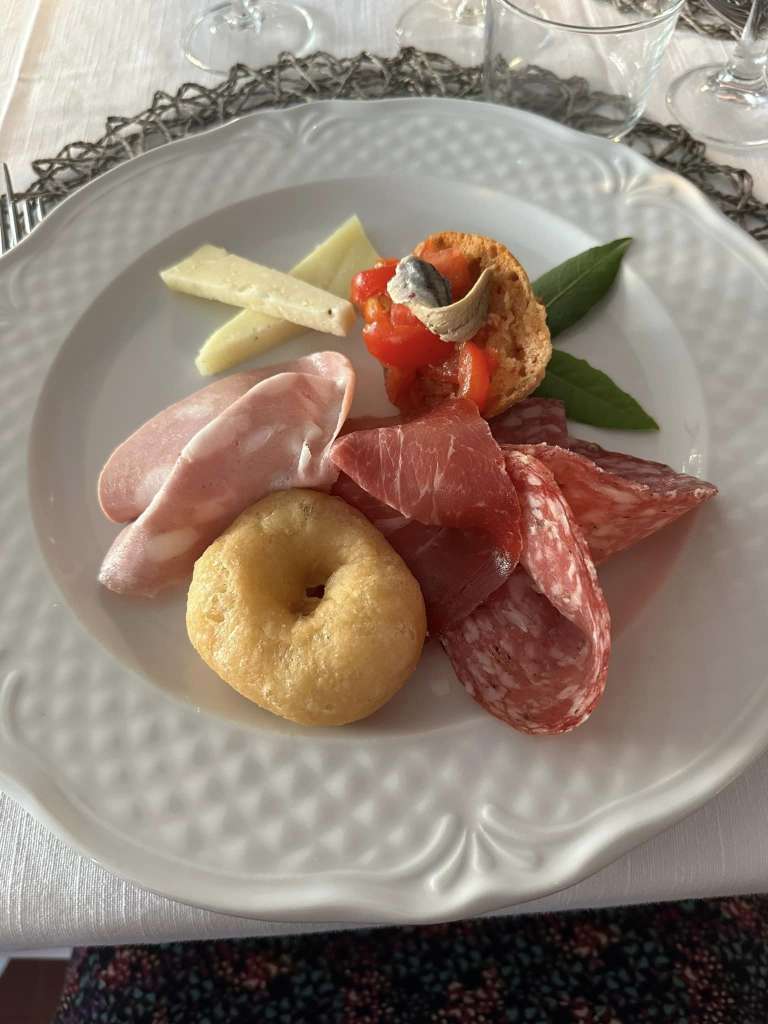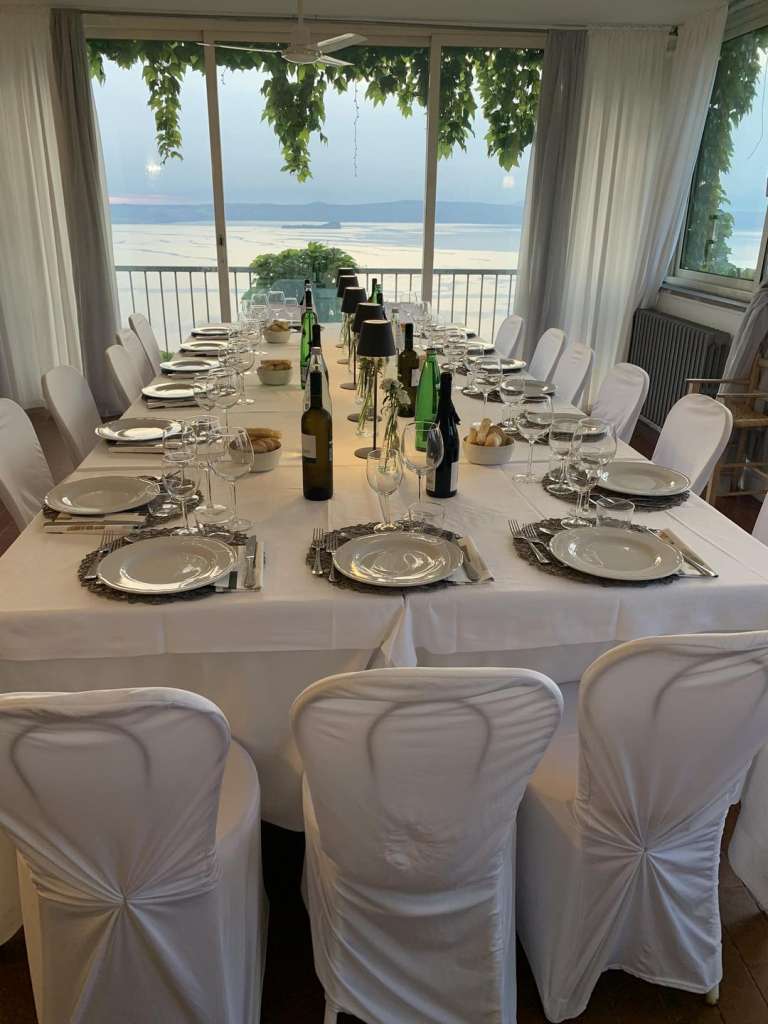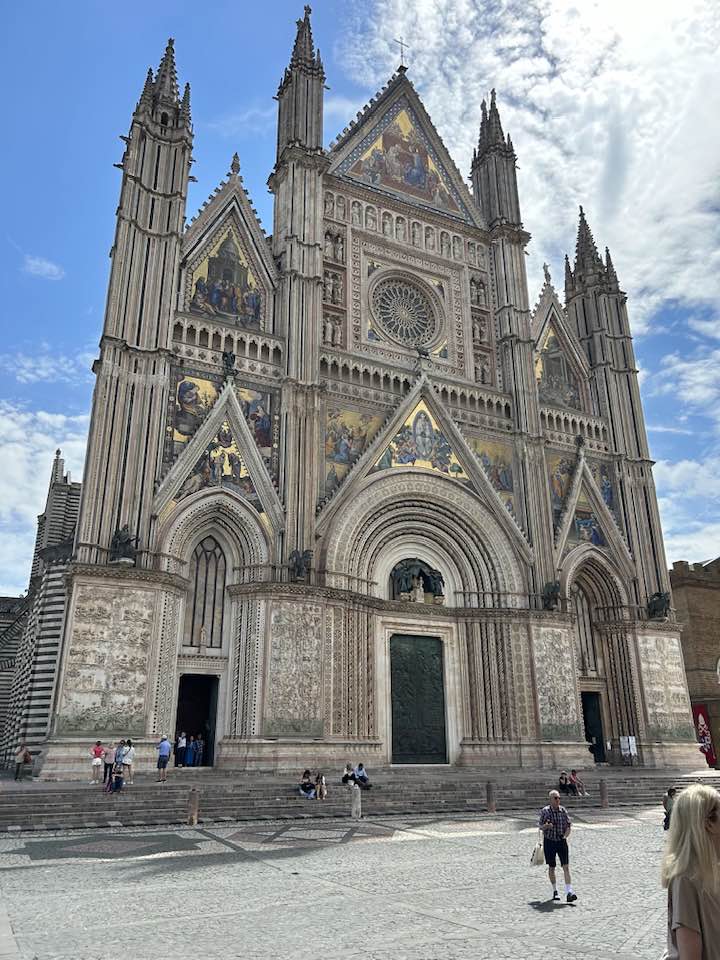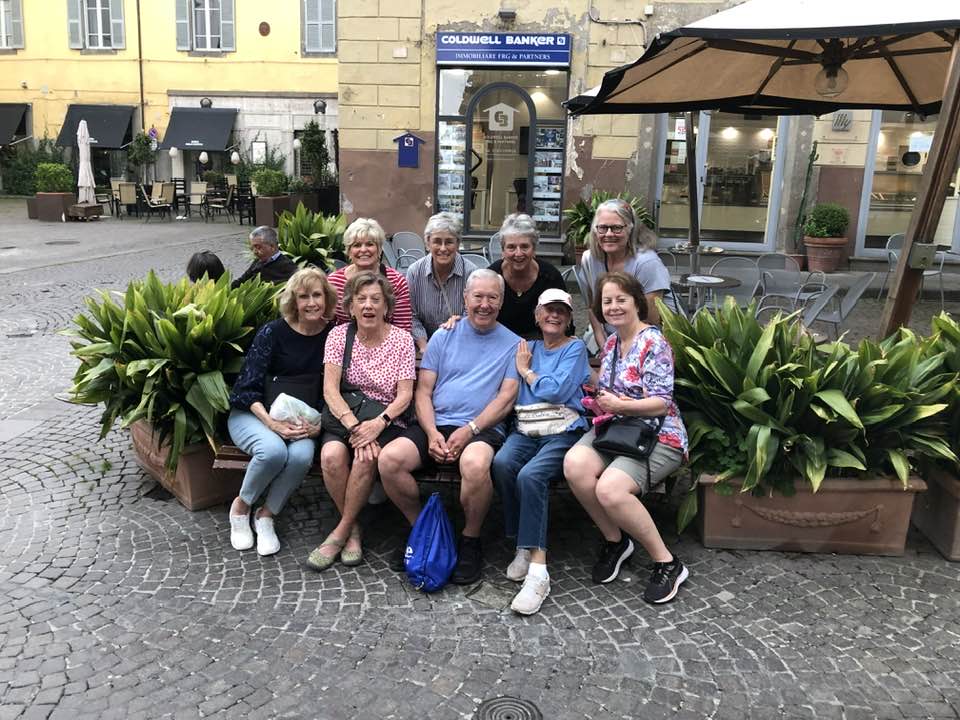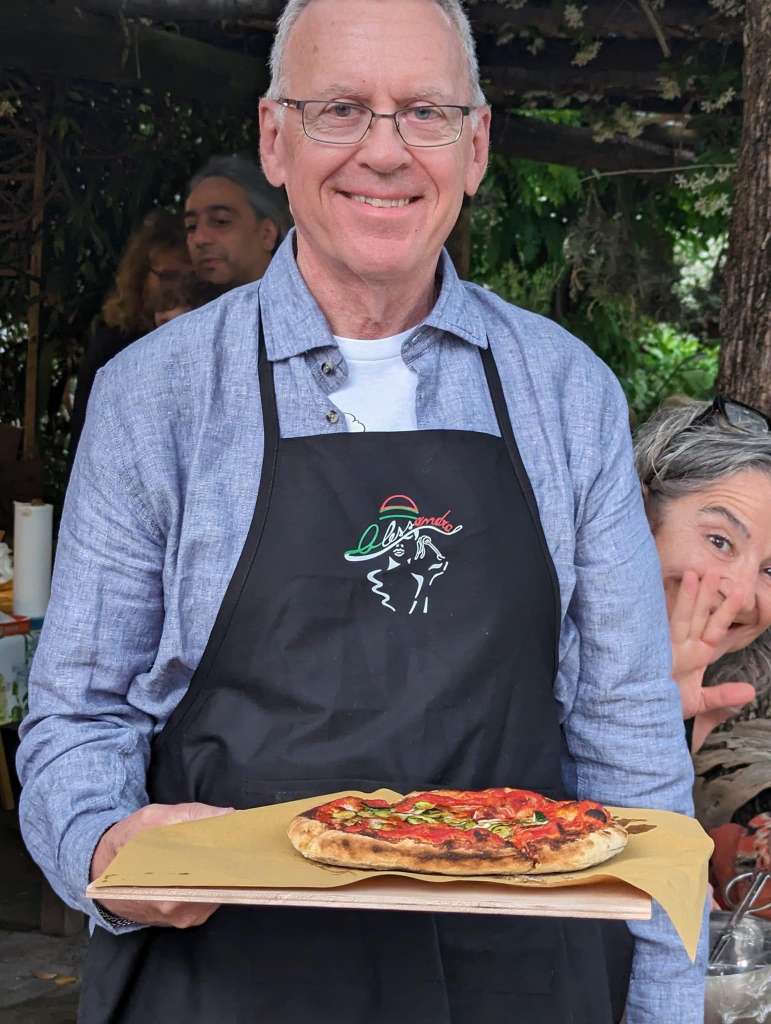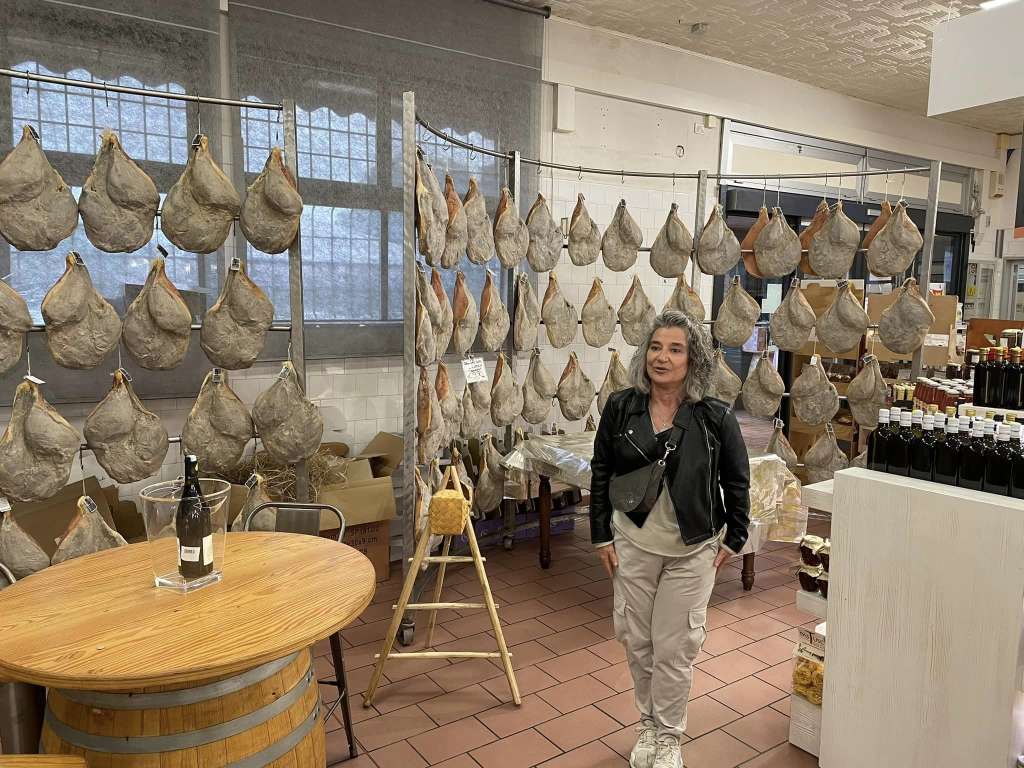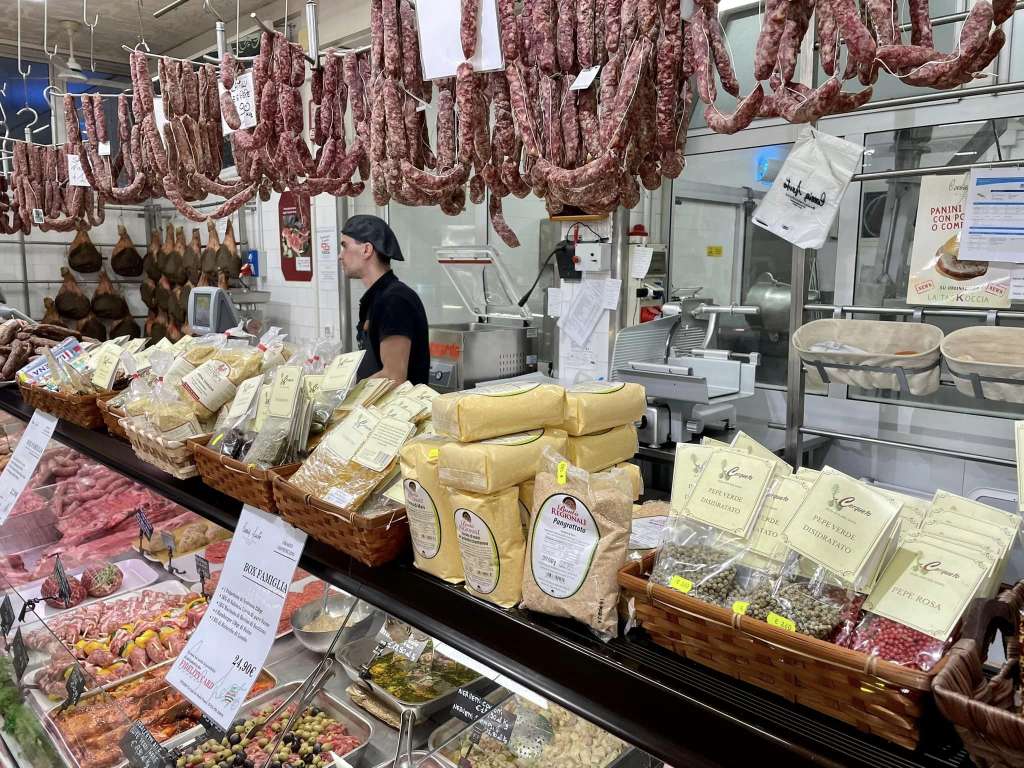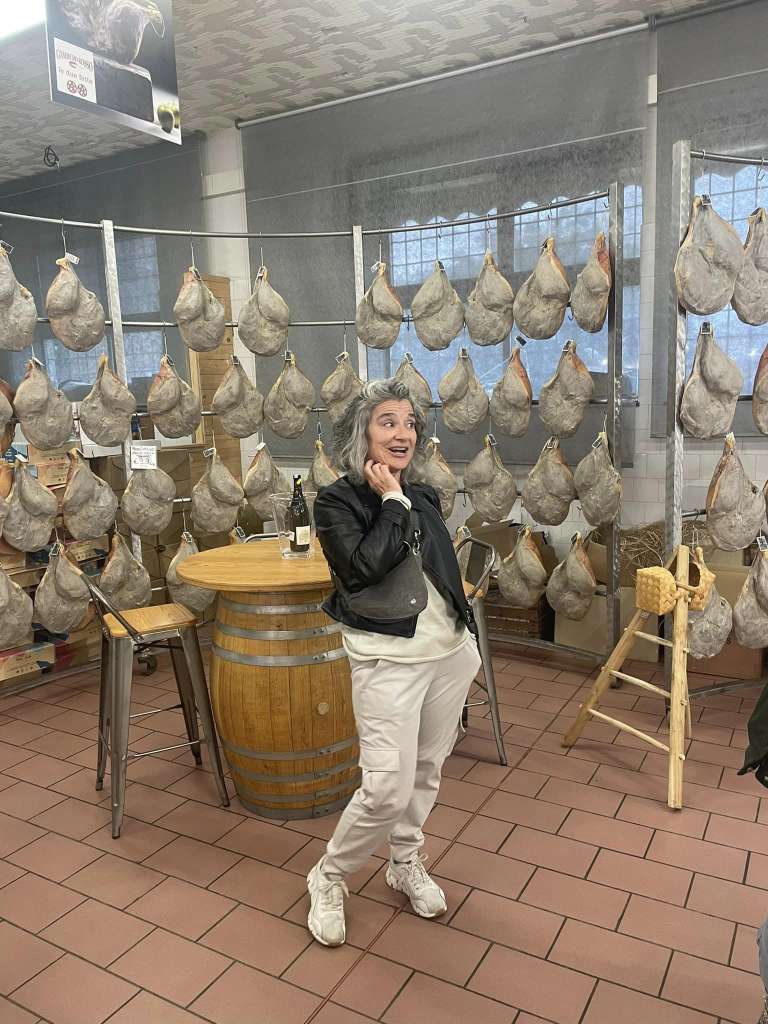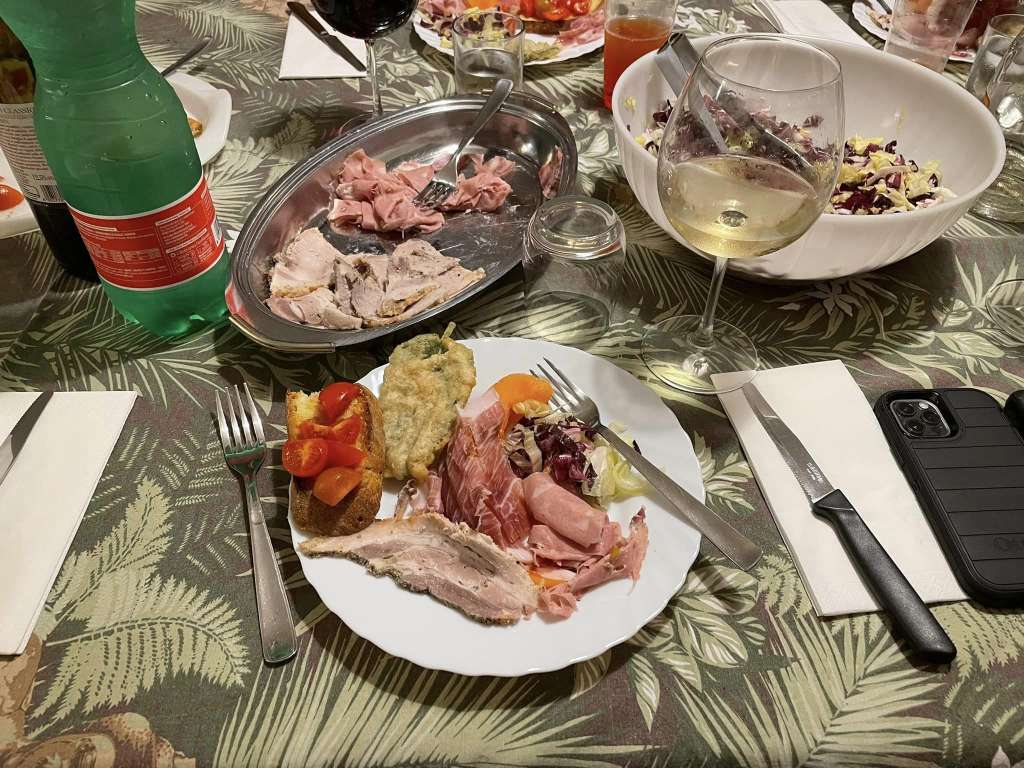 Join Alessandra and her family in this unique Italian tour. Showcase the beautiful city of Viterbo and the Lazio region of Italy. Guests enjoy exceptional restaurants, famous gelaterias, boat tours and wineries. 
This is the best, most authentic way to immerse yourself in Italy's culture, food and art. "Through the years, my family has welcomed tour guests around our table as new friends…To cook, laugh and make memories that will last forever," says Alessandra. 
Come to Italy with me! A family is waiting for you!
ITINERARY
FIRST DAY 
•  Arrival at " Medioeval House" in Viterbo. 
•  7pm 
•  Dinner at our favorite restaurant, famous for the great atmosphere and outstanding food. 
SECOND DAY 
•  Start with a walking tour to discover our beloved city Viterbo.  Feed your appetite with Viterbo's traditional foods, excellent wine and coffee. Embrace the Italian passion for fashion, the evergreen and the splendid history of this magnificent "Papal City." 
•  Afternoon – Visit cured-ham manufacturer, Prosciuttificio Coccia 
•  Dinner and cooking class: Antipasti (Fried Zucchini Blossom, Fried Sage and slicing Prosciutto)
THIRD DAY
• Visit magnificent Villa Lante in Bagnaia
•  Lunch at Lake Bolsena on Captain Stefano's Boat (weather permitting) 
•  Dinner and cooking class: Home Made Pasta 2 Sauces: 1 Red Sauce with meat  2 Basil's Pesto
FOURTH DAY 
•  Visit to Orvieto in Umbria 
•  Lunch and wine tasting at Madonna delle Macchie Winery
•  Dinner and cooking class: Saltimbocca alla Romana and seasonal sides
FIFTH DAY 
 Visit the Famous "Parco dei Mostri" "Monster Park" of Bomarzo
Free late Morning and Afternoon.
•  Dinner and cooking class: Make you own Pizza!!!!
SIXTH DAY 
•  We'll be leaving in the morning for Siena in Tuscany. 
•  First stop visit the beautiful city of Montalcino – the capital of famous "Brunello Wine" 
•  Lunch and wine tasting at the incredible winery, "Sasso di Sole" ,where great staff will guide you through the making of Brunello.  You'll have an opportunity to taste one of the best wines in the world – Brunello (paired with a typical Tuscan dish). 
•  Second stop in Siena! We found a lovely hotel situated at 10 minutes from the City Center: Hotel Chiusarelli
We'll say goodbye, but we'll leave you in a splendid City with very professional people who will give you maps and directions to best enjoy Siena! (The hotel in Siena will be included in the price of the tour.)
Tour Includes
• Five nights' accommodation in Viterbo B&B. This is a lovely location situated inside the walled city. It is an historic place. All the rooms are wonderful, and all different, so some are bigger and some are smaller. For this we put 2 different prices. Medieval House 
• One night's accommodation in Siena 
• All Meals (except lunch on the 5th day) and all drinks 
• All Villas' or Museums' entrance 
• All Cooking Classes 
• Private transportation in private bus and private driver.
• Boat Tour on Bolsena Lake and lunch 
• Lunch at Brunello Winery 
• Transportation to Siena
Tour doesn't include:
Airfare and transportation to and from airport.
Trip insurance it is not included. Recommended.
2024 Dates
May 6th-11th
May 13th-18th
May27th toJune1st
Price
$3,600 per person in single room "Standard"
$3,700 per person in single room "Larger"
$3,400 per person in double room "Standard"
$3,500 per person n double room "Larger"
You will stay in a historical old house inside the walled city of Viterbo. The rooms are all beautiful and all a little different to each other. There are bigger rooms and smaller rooms, so this will reflect the difference in price. If you decide to share a room with a friend you should know that the beds are all double, there are not single beds so cannot be divided. Visit their website to have an idea of the location and elegant rooms. Medieval House
14 spots available for each date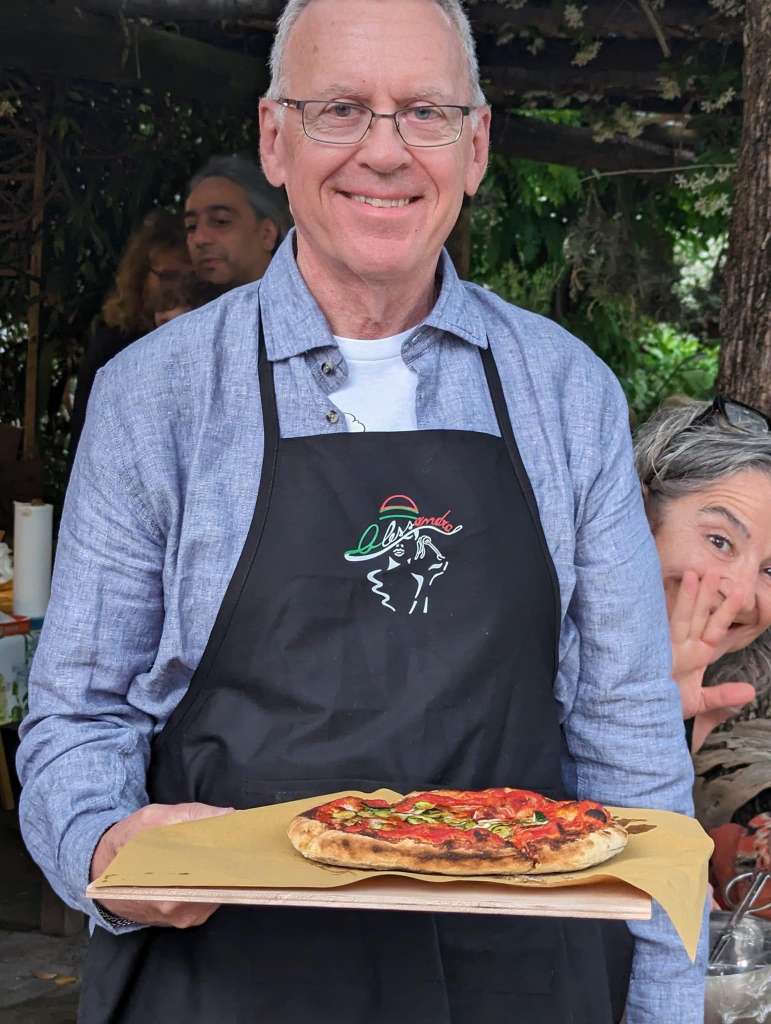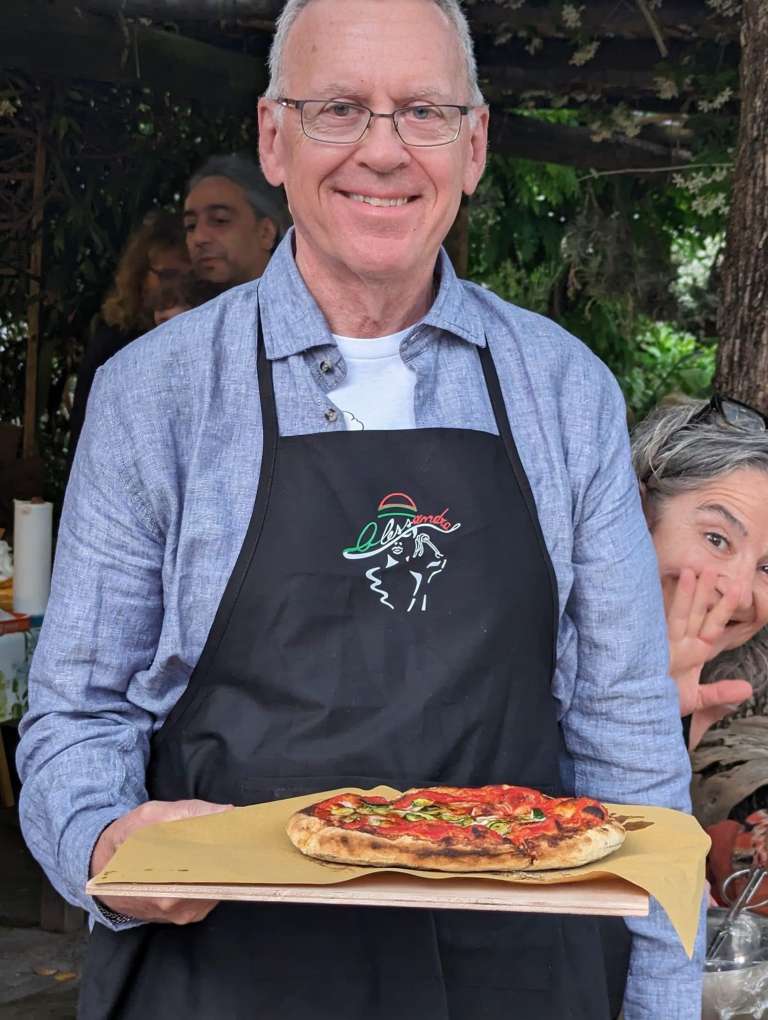 Both trips were great fun!  Alessandra's careful  planning  gave us time to improve our culinary skills AND see/experience REAL Italy.  Easy on the budget, too!
I had the pleasure to go to Italy with 2 of my cousins in 2014. We attended the first Wine trip with Alessandra on her tour. I cannot speak highly enough. Once we arrived, everything was taken care of. All we had to do was sit back and enjoy. All the tours were fantastic, the Agriturismo where we stayed was outstanding. The food, wine and views were fabulous. We really felt like family. I plan on going on another one of her tours. I would suggest if you get the opportunity to go, please join Alessandra and her family in Italy, you will not regret it.
I went on Alessandra's cooking tour in June and  Laura would love to do it again. It would be hard to say what I liked most. Italy is beautiful. The people were so welcoming. And then there's the food! From the days exploring the villages and sites ,to the nights with her wonderful family it was an experience of a lifetime. If you ever wanted to experience real Italy this is the way to do it!
The Italian Cooking tour with Alessandra exceeded all of our expectations! The travel plans were easy to pull together. Alessandra couldn't possibly be more accommodating throughout the experience. We saw some of the most gorgeous Italian scenery throughout the detailed itinerary she put together. There isn't a better way to tour some of the most unique and special places in Italy than with a local who knows all of the best kept secrets. Her family felt like OUR family, welcoming and delightful! We met new friends and cherished the special events and activities we participated in. One of my favorite meals was alongside a beautiful lake. The food is amazing and we had the chance to experience different styles of cooking and Italian favorites. This is a tour that EVERYONE would enjoy!
CANCELLATION POLICY
In the event that you have to cancel your trip due to unforeseen circumstances, we offer the following trip cancellation policy.
It may be advisable to purchase travel insurance to provide coverage for unexpected travel cancellations, medical emergencies and baggage loss. Information on travel insurance will be provided upon request.
Notice of trip cancellations received more than 12 weeks prior to departure are subject to a cancellation fee of 15% of the total tour package price.
Notice of trip cancellations received 8 weeks prior to departure are subject to forfeiture of 30% of the total tour package price.
Notice of trip cancellations received within 5 weeks of departure are subject to the forfeiture of 90% of the total tour package price.
Minimum number of participant: 6 people. Groups of less of 6 people will be canceled.