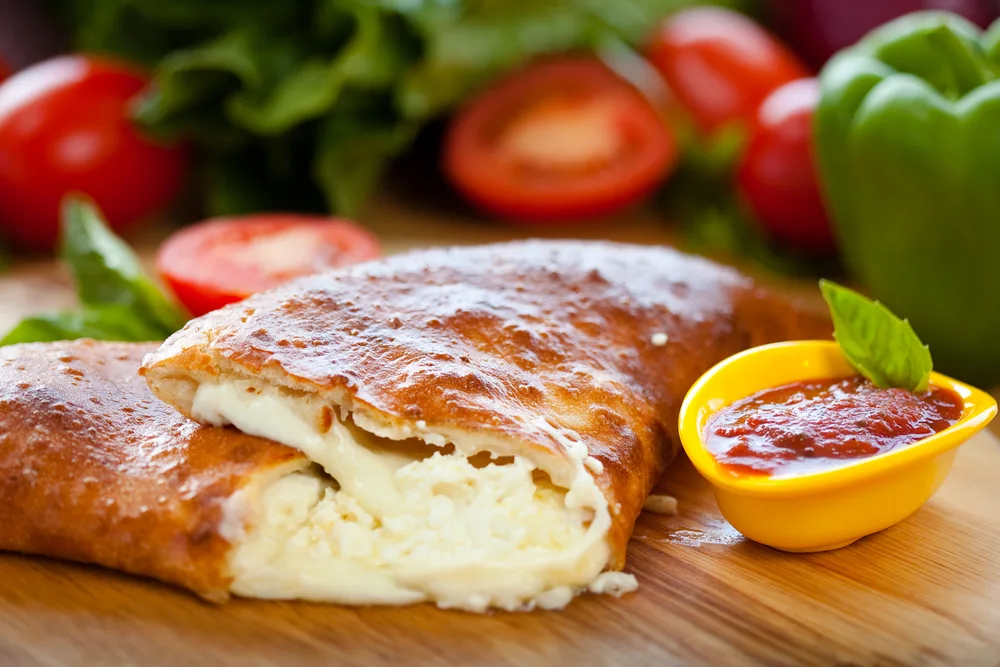 Cheese Calzone and Red Sauce/September 28th
The Neapolitan Calzone, better known as "Baked Stuffed Calzone", is a specialty of Southern Italy based on leavened dough for Pizza, stuffed with ricotta  with the addition of mozzarella and plenty of red sauce to dunk it!
It is a variation of the Fried Calzone, the classic one of the Neapolitan street food. The same filling is also provided for the fried pizza, which is distinguished from the oven-style calzone precisely because of the type of cooking.
Come to this fun class and make your own calzone dough and also bake one to eat in class!
IMPORTANT: Please, please, please, please, please, read CAREFULLY the cancellation policy before to reserve your spot.
Sold out!