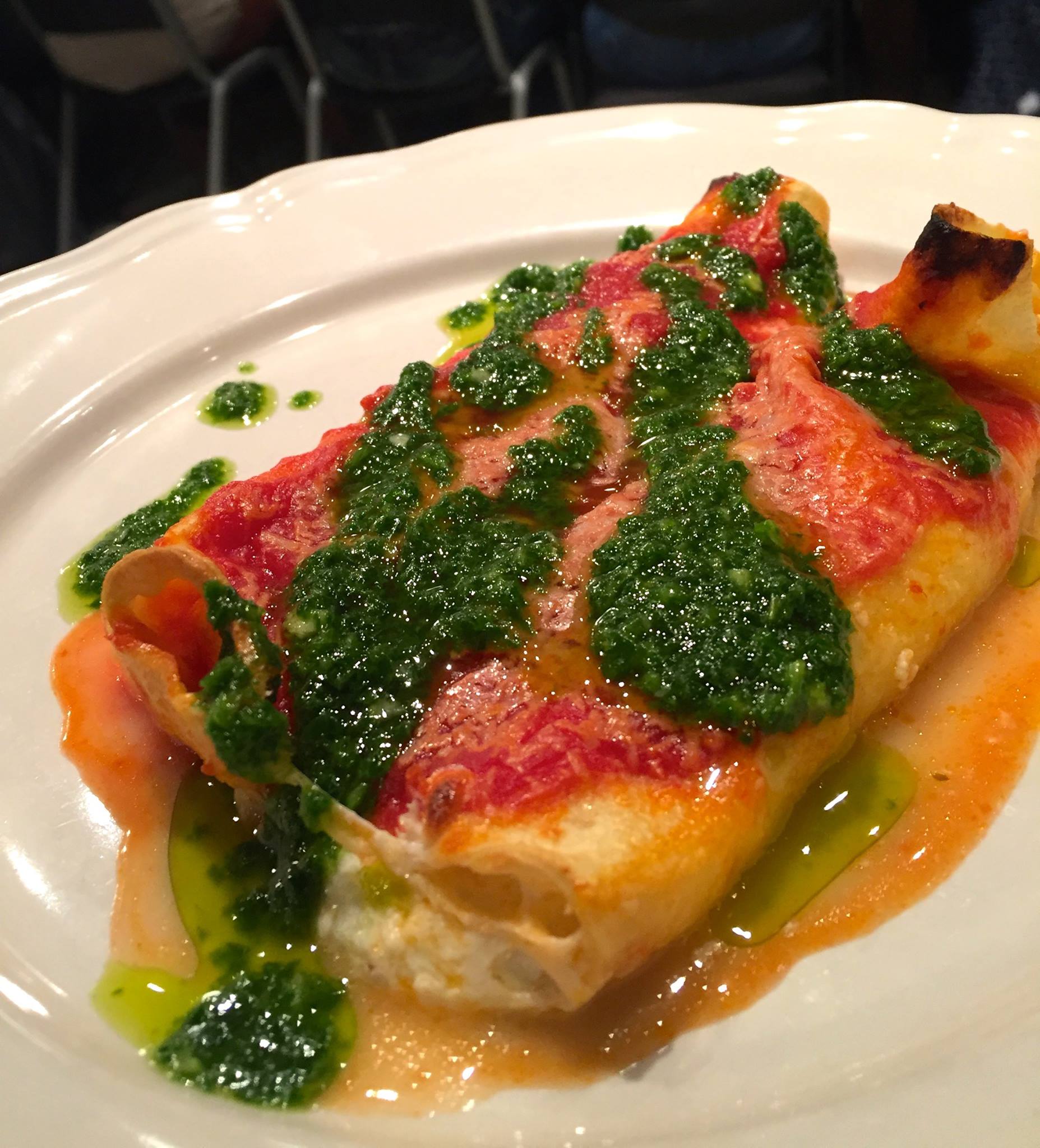 Cheese Cannelloni with Arugula Pesto/ Nov24th
Fantastic hand-made, hands-on Pasta Class! Make your own Cannelloni, stretch the dough with a rolling pin, fill it up with a flavorful cheese mix, bake it and enjoy this wonderful pasta dish, maybe with a glass of wine and a lot of laughs!
Perfect class to celebrate Thanksgiving Week!
Buon Appetito!