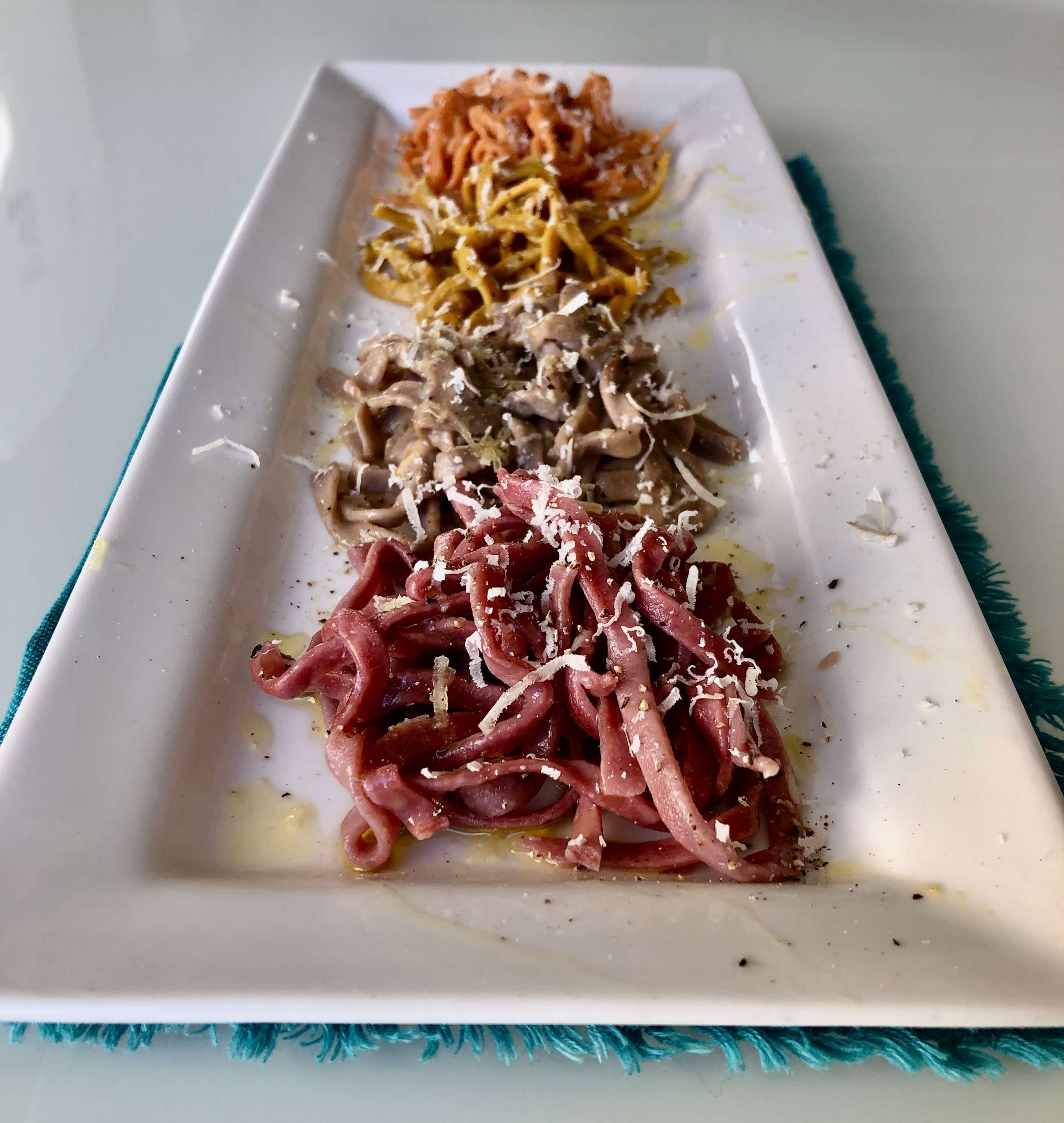 Home-Made Colourful Chitarra Spaghetti / Oct11th
Super fun hands on pasta! Let's make some Spaghetti! Let's have fun with Different natural colors, cocoa powder, turmeric, or just natural!!! Top it with Aglio Olio and Ammazza Suocera condiment or, if you don't like spicy, just fresh grated Parmigiano! Don't forget your beverage, be adventurous with this dish a nice Prosecco will be perfect!! See you soon!!!
IMPORTANT: Please, please, please, please, please, read CAREFULLY the cancellation policy before to reserve your spot.
You can find the cancellation policy at the bottom of the Cooking Classes Page. Grazie Mille!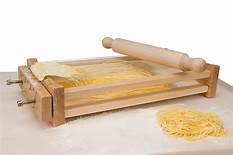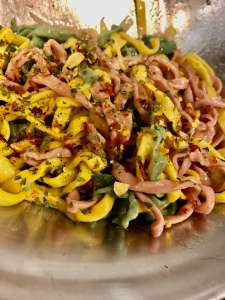 Sold out!