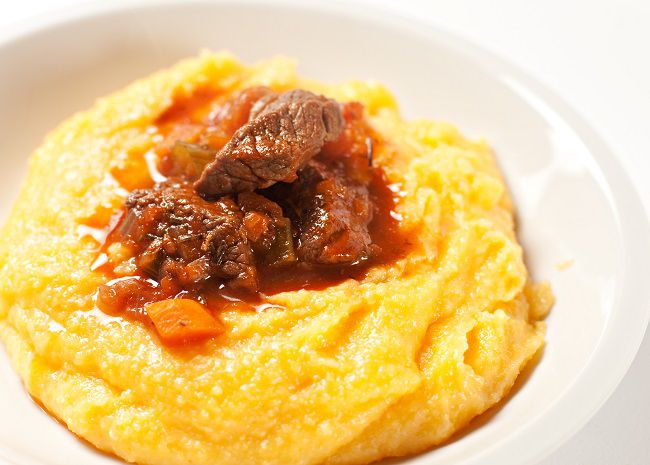 Polenta 2 ways/MORNING CLASS/feb21st
Polenta is a northern Italian dish made of coarsely ground corn. Freshly cooked, polenta is soft and creamy, like porridge or mush, and makes a terrific bed for sauces. It's a good gluten-free substitute for just about any dish that calls for pasta. When polenta cools, it firms up enough to be sliced and fried or layered like pasta sheets.
Let's make an Appetiser: Crostini di Polenta (Hands-on) and a Main Dish: Polenta con Sugo di Carne using new and traditional recipes
PLEASE, PLEASE, PLEASE, PLEASE read the cancellation policy (that you will find at the bottom of Public Cooking Classes page) before you sign up!
Parking

 

is available on the street close to the store. There are 2 big parking garage in the East Village as well.
The store is situate on East 4th, on street level, across from Stick's (so don't go inside the building).
– Tap water is provided in class.
Please bring any beverage you want. I have Wine glasses and openers.
Please DON'T bring any extra food to class. You are going to prepare something that will be enough for dinner.

 

While we explain the class you can nibble the focaccia bread that you will find on the table.
Let's have fun!!!!!