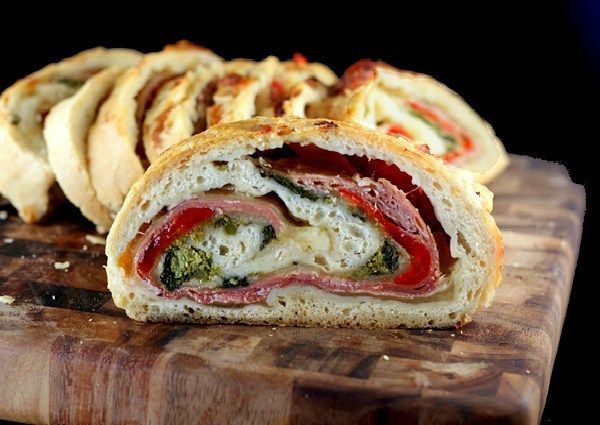 Stromboli with Pistachio Pesto, Cheese and Ham/January9th
Stromboli is a type of baked turnover filled with various Italian cheeses (typically mozzarella) and usually Italian cold cuts (typically Italian meats such as salami, capocollo and bresaola) or vegetables served hot. The dough used is either Italian bread dough or pizza dough. Stromboli was invented by Italian-Americans in the United States in the Philadelphia area. In this class we'll use fresh wonderful Pistachio Pesto, Mozzarella and Ham. Dunk it in fresh Tomatoes Sauce and be happy!!!
IMPORTANT: Please, please, please, please, please, read CAREFULLY the cancellation policy before to reserve your spot.
You can find the cancellation policy at the bottom of the Cooking Classes Page. Grazie Mille
Parking

 

is available on the street close to the store. There are 2 big parking garage in the East Village as well.
The store is situate on East 4th, on street level, across from Stick's (so don't go inside the building).
– Tap water is provided in class.
Please bring any beverage you want. I have Wine glasses and openers.
Please DON'T bring any extra food to class. You are going to prepare something that will be enough for dinner.

 

While we explain the class you can nibble the focaccia bread that you will find on the table.
Let's have fun!!!!!
Sold out!