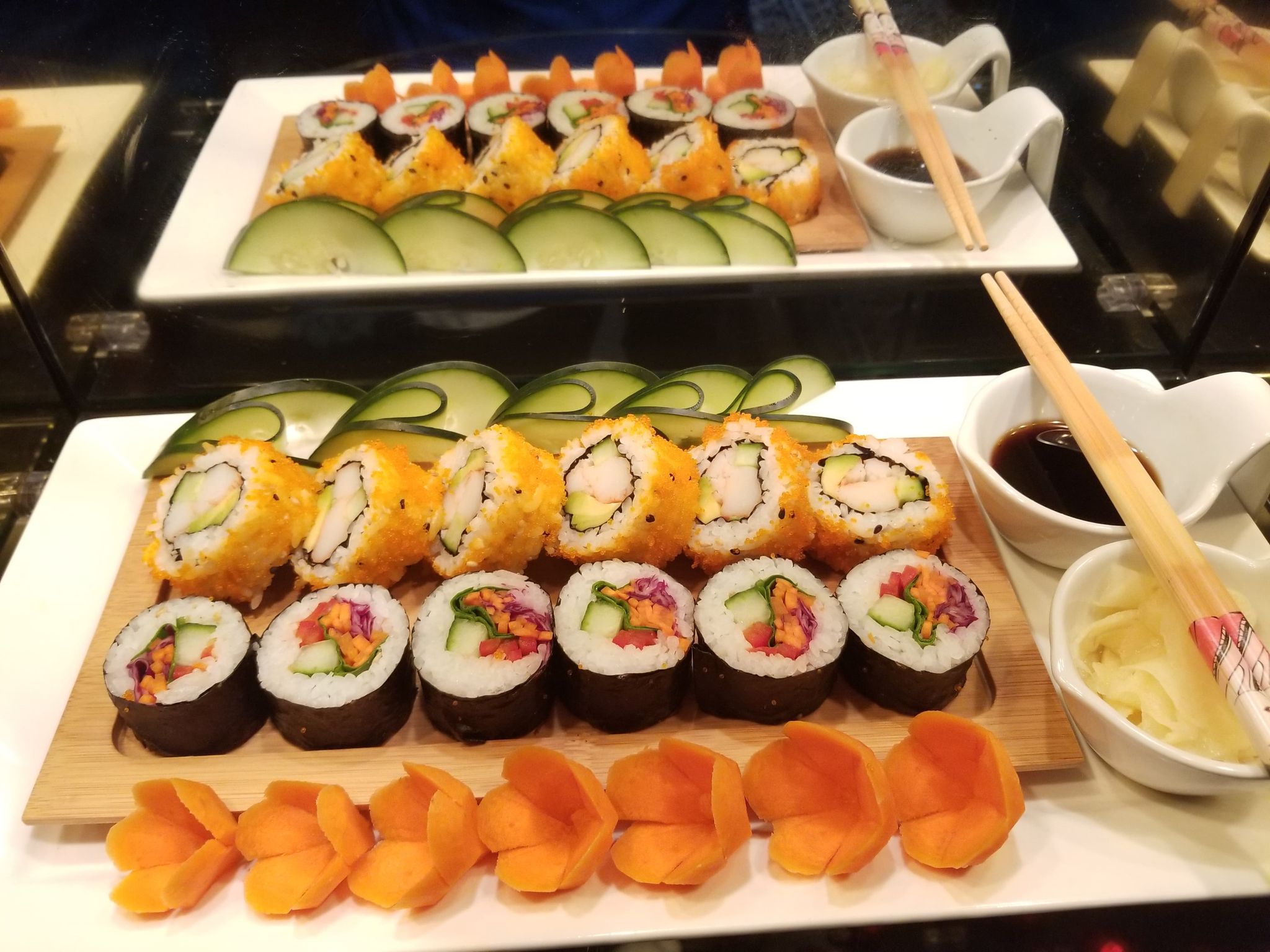 Sushi with Nong/ March5t
This is a fabulous Cooking Class for all the Sushi Lovers out there!!
Come and learn:
How to cook Sushi rice and seasoning.
How to cut vegetables for rolls.
How to make sauces and side dishes for sushi.
How to roll basic and popular rolls.
Let's make: California roll, Inside out California roll, Vegetable roll, Sushi Balls, Battleships Sushi, Cone sushi roll.
Learn how to decorate you sushi plate
The Class will be teach by the very talented and incredibly gifted friend Nong. She is from Thailand where she learn the making Sushi Art. Moved to Des Moines for work, did sushi at Cool Basil, Thai Flavor, Hyvee and Parie Meadows. I feel very lucky to have her sharing her experience and knowledge about Sushi!
PLEASE, PLEASE,PLEASE,PLEASE,PLEASE,PLEASE read and accept the cancellation policy before to sign up for the class.  PLEASE!!!!! The cancellation policy is at the bottom at the cooking classes page. Thank you!
Sold out!