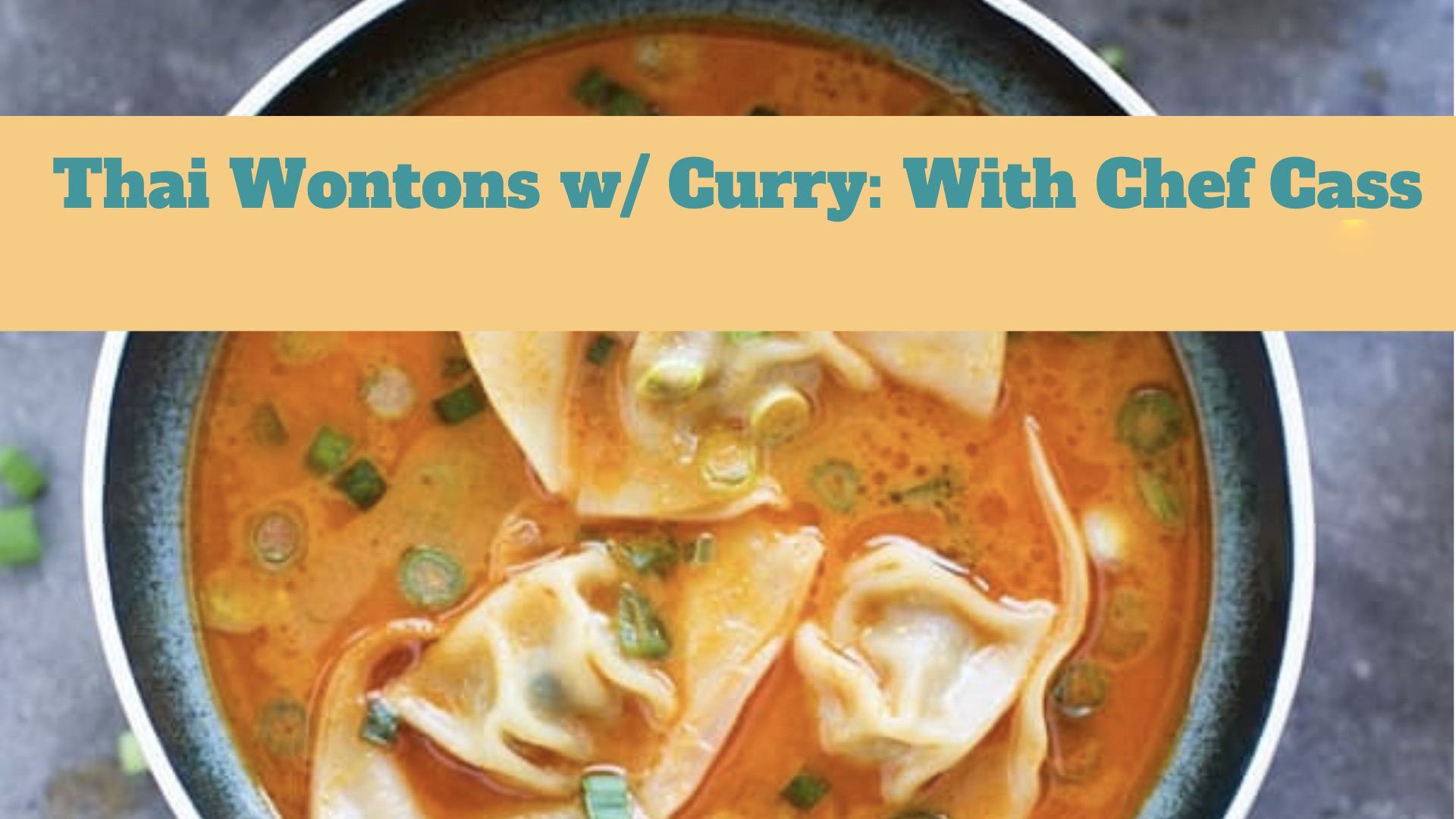 Thai Wontons w/ Curry: with Chef Cass, July 12th
-Shrimp Wontons
-Yellow Coconut Curry
Chef Cass's family favorite recipe! You will learn how to make a delicious Thai yellow curry and how to make your own Wonton to go with it. 
Chef Bio: Chef Cass has a passion for food from all over the world: especially Asian Cuisine. Des Moines is her hometown and she has come back from NYC to share what she learned from tasting all the lovely food in the big apple. Chef Cass has recently launched her own company DSM Culinary to continue hosting cooking classes! Follow on FB @Chefcassdsm or Check out her website @
www.dsmculinary.com
for more information!
PLEASE, PLEASE,PLEASE,PLEASE,PLEASE,PLEASE read and accept the cancellation policy before to sign up for the class.  PLEASE!!!!! The cancellation policy is at the bottom at the cooking classes page. Thank you!
Sold out!