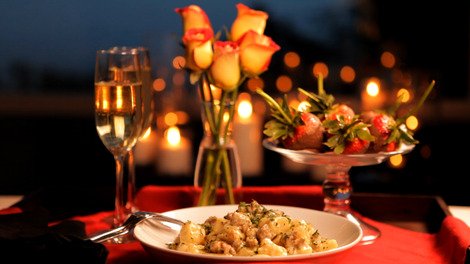 Valentine's Day! Virtual Italian Date Night!
Let's celebrate love, good food and happiness with this very, very , very romantic Virtual Cooking Class. Discover the menu, price is for 2 people.
-Flatbread with Arugula, Prosciutto and Mozzarella Salad
-Hearth shape Colored  Ravioli with Salmon and Ricotta ( if you don't like salmon we'll do another one)
-Pistachio Ice Cream and fresh Strawberry Crepes
Virtual classes are super fun! I love to make it as interactive as possible, have fun. Love questions and sharing cooking ideas and culinary tips!
Few days before before the class I will send you the Zoom link and the grocery list and some instructions for the cooking time together. Please use an email that you check all the time.
We'll have a lot of fun. Please use an email that you check frequently.
Hope to see you soon,
Alessandra