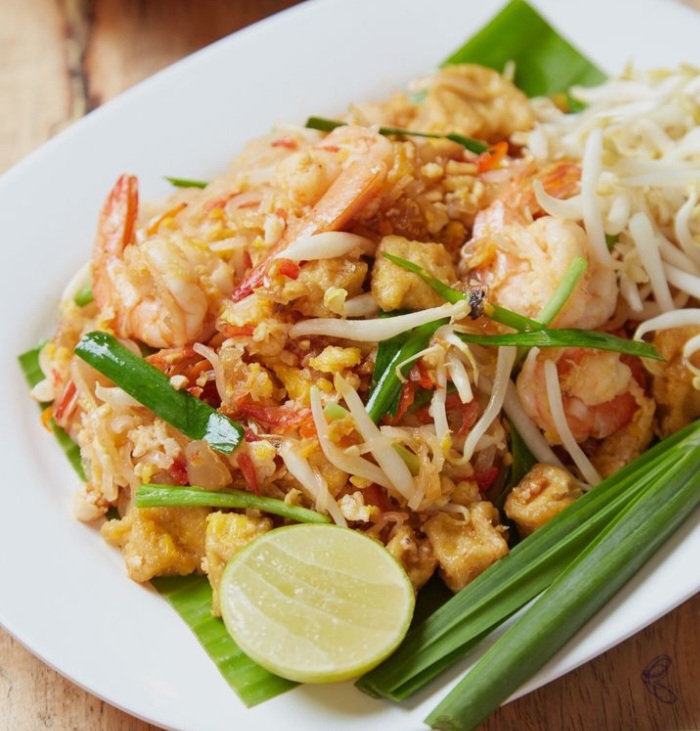 All about Pad Thai, authentic, vegan and gluten free! With Nong
Pad Thai is one of the most popular Thai food in USA. Pad Thai made with rice noodle, choice of meet, eggs and vetgetables.
Learn tips and tricks to do Pad Thai in 4 ways with home made sauce.
Original Pad Thai that serve in Thailand.
Pad Thai American style.
Vegan Pad Thai.
Gluten free Pad Thai.———-                         Nong is the instructor of this incredible fun and delicious class. She is from Thailand and cook in Des Moines for a lot of restaurants, she has a lot of experience on making sushi and also so many other dishes that she is planning of sharing with you in the future. Last year she also started an incredible Food Stand at the different Market in Town! Only the best for you, cooking lovers!
PLEASE,  PLEASE,  PLEASE, PLEASE read and accept the CANCELLATION POLICY BEFORE you sign up for the class.
Sold out!