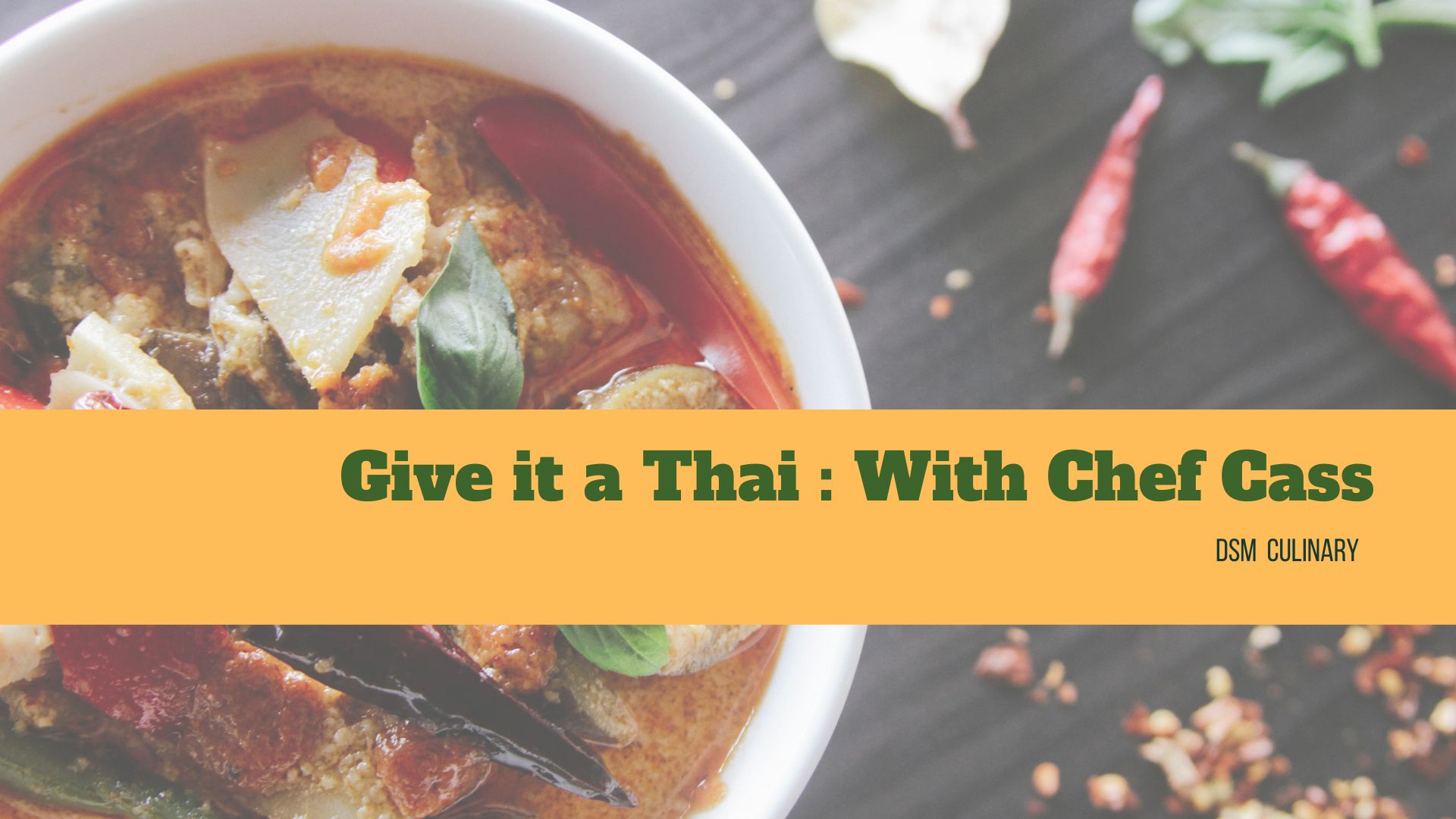 Give it a Thai/May9th
Class Summary: A class on the classic Thai stir fried rice noodle dish with a Tamarind sauce, eggs, and peanuts. You will learn how to cut, and prepare for this dish along with why its sauce is so delicious!
Please bring containers to take home leftovers.
Be aware this dish contains peanuts and shellfish.
Chef Bio: Chef Cass has a passion for food from all over the world: especially Asian Cuisine. Des Moines is her hometown and she has come back from NYC to share what she learned from tasting all the lovely food in the big apple. Chef Cass has recently launched her own company DSM Culinary to continue hosting cooking classes! Follow on FB @Chefcassdsm or Check out her website @ www.dsmculinary.com for more information!
PLEASE, PLEASE, PLEASE, PLEASE read the cancellation policy (that you will find at the bottom of Public Cooking Classes page) before you sign up!
Parkingis available on the street close to the store. There are 2 big parking garage in the East Village as well.
The store is situate on East 4th, on street level, across from Stick's (so don't go inside the building).
– Tap water is provided in class.
Please bring any beverage you want. I have Wine glasses and openers.
Please DON'T bring any extra food to class. You are going to prepare something that will be enough for dinner.While we explain the class you can nibble the focaccia bread that you will find on the table.
Let's have fun!!!!!