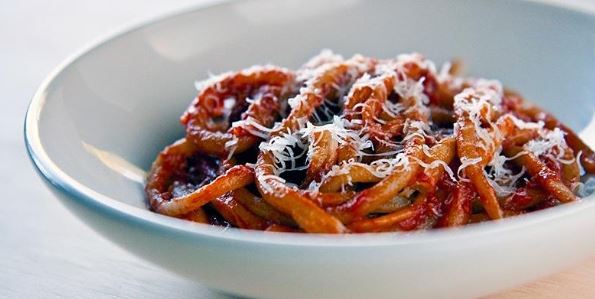 Home-Made Spaghetti red sauce/August24th
Come and make your own Spaghetti with the most wonderful Pasta tool, super traditional, super fun! Top it with Red Sauce and Pancetta or keep it without meat and lots of Pecorino Romano.
This pasta goes well with any kind of wine, bring it if you want and enjoy it!
See you all very soon!!!!!
Sold out!