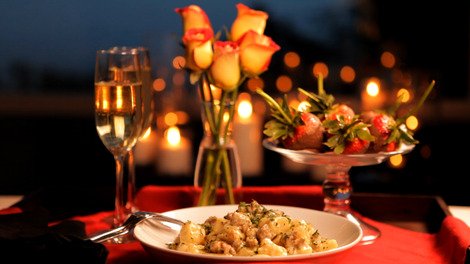 Italian Date Night. Virtual Class
How romantic is to cook with your partner on a Friday evening, laugh, and then enjoy an unique dinner and share a bottle of wine?!
Let's cook together! Tonight Romantic Dinner Menu:
Pizzette Napoletane

Risotto with Squash and Sausages
Crepes with Gelato
Virtual classes are super fun! I love to make it as interactive as possible, have fun. Love questions and sharing cooking ideas and culinary tips!
Few days before before the class I will send you the Zoom link and the crocery list and some instructions for the cooking time together.
We'll have a lot of fun. Please use an email that you check frequently. Price is por couple!
Hope to see you soon,
Alessandra