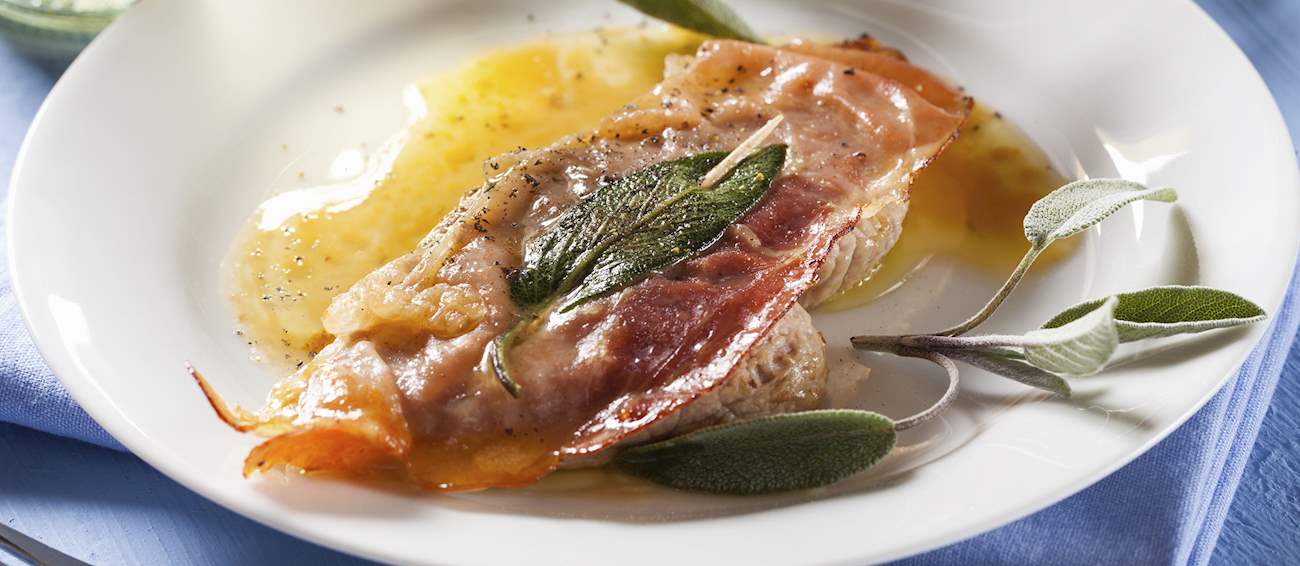 Prosciutto and Sage Saltimbocca/oct19
Saltimbocca is a classic Roman meat dish. In fact, it is so typically Roman that the name Saltimbocca alla Romana seems redundant to me. But, that's what it was called all over Italy.
This is a great dish to serve for company. Plate it over some sautéed spinach, potatoes, polenta, cheese risotto and it will make quite an impression. The literal translation of saltimbocca is "jump in the mouth", and that's precisely what this tasty combination of meat, prosciutto, sage and white wine will do.
IMPORTANT!!!!! PLEASE, PLEASE, PLEASE, PLEASE read the Cancellation Policy BEFORE  reserve the cooking class.
Cancellation policy is at the bottom of Cooking Classes Page.
Sold out!